Main Content
Browse through our latest and exclusive properties in the market.
We will help you find and get your dream home as soon in easy ways.
Contact us today!
04
What Our Clients

Are Saying
"Full disclosure: Steve is a friend of mine from High School. We used Steve to help us find a house in Pleasant HIll, ca. The process was lengthy, but we ended up with a great house at a great price. Steve had a lot of good ideas about how to go into our negotiation and"
- dewar bryan
"I have now bought two houses with Steve and sold one and all three experiences have been great. Steve makes you feel confident in the process and hassle free. I would recommend Steve to anyone looking to buy and/or sell a house."
- Anonymous
"Our hope was to find a real estate agent that was knowledgeable, client focused, and trustworthy. We were fortunate to work with Steve on the sale of our old home and purchase of our new home. Even after the purchase closed, Steve went out of his way to make sure we were taken care of"
- ec2763
"Steve was outstanding in helping my wife and I secure the purchase of our first home. From the beginning Steve was always available and willing to teach us newbies how this process worked, he was very patient and always a professional. I would highly recommend Steve to anyone, whether you are a first time buyer"
- Anonymous
"We couldn't have found our home without Steve! He knew areas of the East Bay that we didn't even know about and showed us houses that we couldn't find listings on our own. He is incredibly kind and professional. When it came time to close on our house he bent over backwards to ensure everything"
- lesliehorvath08
"We worked with Steve on the purchase of our home in 2013. He has a ton of local knowledge and was really good at showing us a variety of properties as we zeroed in on what we wanted. He was always open to meeting to go through any house we found, and was proactive in"
- Anonymous
"Steve basically over achieved. He's ruined customer service for everyone else I come in contact with. He's a man of his word and never misleads you. True story, Steve submitted our offer while on a vacation with his family at Disney World, AT 10pm PST. Yes, 1am his time. I have a realtor for life"
- jcurtis303
"Steve is an excellent, trustworthy, and reliable agent of the highest caliber. He is an expert in his field and has provided valuable insights during complex transactions, such as a six lien short sale. Steve is well networked and has pulled in contacts with specialized skills in financing or legal as needed. But most importantly,"
- tom pataluch
"Steve is an absolutely wonderful man to work with....he went so far above and beyond our expectations, and quite honestly, we wouldn't trust anyone else. He is kind, thoughtful, attentive, and super friendly. We are already planning our next move, and are very happy to be working with Steve again. We will, without question refer"
- Anonymous
"My wife and I were "rookie" home buyers and we were blessed to have Steve come in to our lives just at the right time. He sat us down at the beginning and walked us through what the impending house purchasing process was going to be like. Once the search began, Steve handled all the"
- ChrisGetty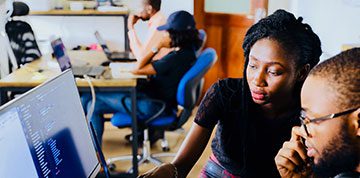 Property Preparation
Agent walk-through, inspect, advise on improvements, evaluate market conditions
Make market timing recommendations
Arrange presale inspection with qualifed inspectors
Recommend contractors as necessary
Do title search, property profle and presale inspection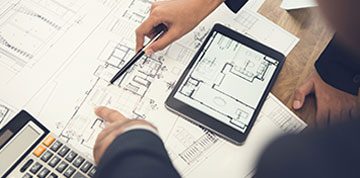 Property Marketing
Virtual tour on all major real estate websites
Full color professionally printed brochure
Schedule top agent property visits and review pricing recommendations
Present home to Marketing Masters of Diablo Valley, a group of 20 of the top Real Estate agents representing 11 local brokerages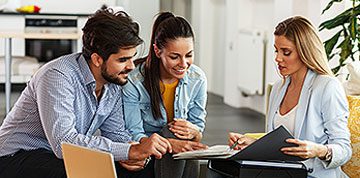 Ongoing
Communicate often and meet when needed
Provide property disclosure online for potential buyers
Host broker's Open House
Conduct broker's Sunday Open Houses at the request of the seller
Tour qualifed buyers through the property

JOE KEHRIG AND SON MIKE KEHRIG
Sponsoring and supporting the 13th Annual Samantha Corpus Golf Tournament at Blackhawk Country Club Danville, CA.
The Samantha Corpus Foundation's beliefs and purposes are:
The belief that the cure for Rett Syndrome is within ten years.
The belief that the treatments for symptoms of Rett Syndrome are achievable much sooner.
To support, fund, and accelerate research for the treatment and cure for Rett Syndrome.
To increase public awareness of Rett Syndrome.
The goal is to find a cure for Rett Syndrome - Together we will make a difference!