8th Annual
Troops Direct Golf Challenge
June 13th, 2022
The Kehrig Team is honored to once again sponsor a great charity organization and event! We will be hosting Hole #10 on the Lakeside course at the beautiful Blackhawk Country Club
Come by and say hello to the team! Hole #10 is a Par 3 and we will be once again giving out a gift for closet to the hole for each foursome coming through (Must land on the green on first shot). Show us your best golf skills!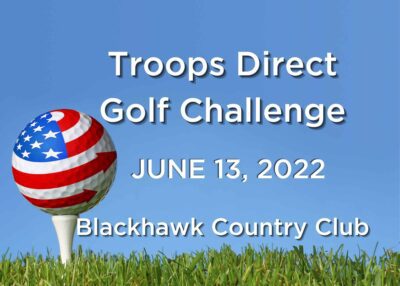 For more info on the event visit: Troops Direct Golf Challenge 2022
Troops Direct augments the United States military supply chain by providing American forces with critically needed items that cannot be accessed through conventional government channels. Troops Direct specializes in medical, operational and tactical equipment support with a focus on increasing mission efficacy and the safety of our service members. Additionally, Troops Direct advocates for our military through public outreach & education regarding the needs and risks associated with their service. This outreach empowers Americans to let our service members know that they are acknowledged and supported.
For more info and to help support Troops Direct visit: Troops Direct